Every morning you reach over and grab your phone before you get out of bed. Time to check your social media before your day starts. You lay there with one eye open scrolling through your newsfeed when all of the sudden – an ad appears, and you decide to like the post and follow the brand. What made you do that?
Perhaps the ad had an offer or incentive that sparked your interest? Maybe you've been visiting the same company's website over and over because you cannot make up your mind if you want to purchase that specific product. Thanks to algorithms and cookies, this is most likely the reason the ad was "suggested" to you. Or, you simply found the photo appealing.
Whatever the reason, followers have their reasons for following your brand. They like what they saw, and they want to see more. So why would someone unfollow your brand on social media?
The user did not find value in the post. The message was not conveyed through your photo or your CTA (call to action) was not clear.
The information was not relevant. Your post did not provide enough information to the viewer so they have an understanding what your company or brand will do for THEM.
The viewer is not a part of your target market. All social media platforms provide a way for brands to target their potential consumer. When behaviors, locations, and interests are targeted the right way, your post or ad will be placed in front of the correct audience.
Their friends or family follow your brand. Users either receive notifications or can see what their friends and family are interested in. They find a certain trust in liking your brand, since someone they already know likes it too.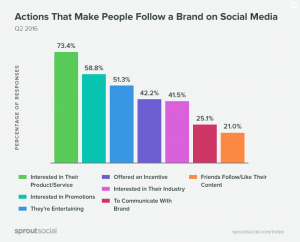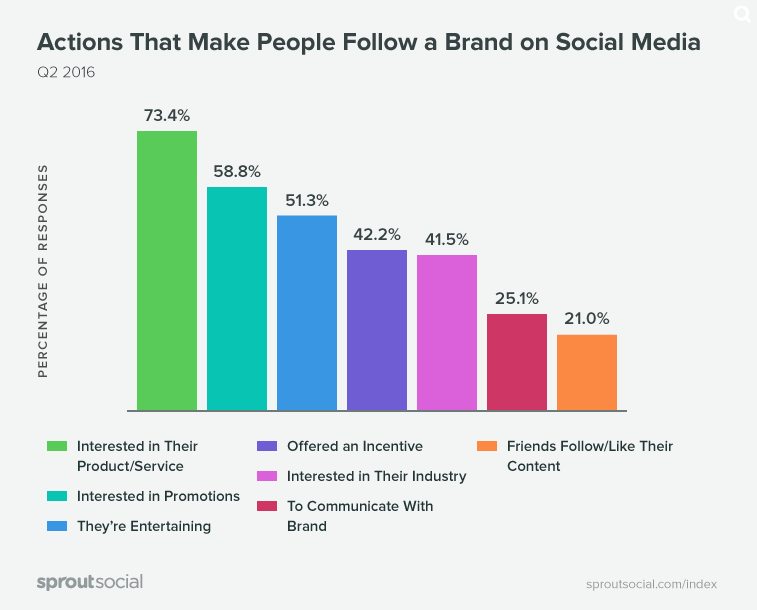 What counts as a good post with relevant information? Your social media manager should be able to answer this for you. Or we can! Talk to a MILE Social account manager and grow your followers today!