Which of the following would you say out loud to Google or Alexa?
"Paint store in New York," or "Find a paint store near me."
You would most likely say the complete sentence since you are asking a device to find something for you. Welcome to the new age of Voice-First.
While it is still important to use keywords for search engine optimization, you should also be focusing on key sentences for voice technology so a search assistant suggests your business when answering a question. Search assistants do exactly what their name suggests – they search the internet for answers, just as you would. The difference is that if you were to do a search, you would type keywords in the search bar. Due to the conversational nature of interacting with the assistant, you now use complete sentences.
You also need to make sure your website meets SEO's best practices. This includes page speed, mobile compliance, SSL certification, and natural language flow. Your social media manager should also optimize local pages through Google My Business and other online directories.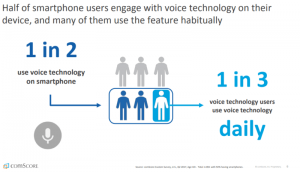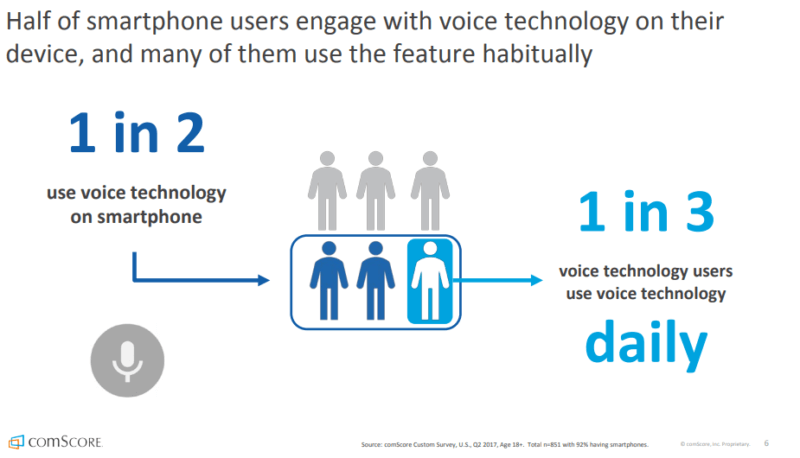 The number of households with voice technology is increasing. If you want to stay ahead of your competitors, now is the time to start optimizing your content for voice. Let's work together to incorporate smart SEO tactics to increase your chances of being heard.