Facebook has offered another way to personalize communication for Business Pages. Many potential customers feel more comfortable contacting the business via text. Messenger Bots offer a quick, customized response that lets people know your company cares and will help them out shortly.
The new AI for Messenger 2.1 increases conversation and enhances the business experience. There are different Call To Actions available to start a conversation: Shop Now, Get Support, Get Updates, Play Now and Get Started. If you sell items on your Facebook Business page, payments can also be made via messenger. Having these bots enabled help customers to find out information faster. If you take it a step further, you can use bots for promoting a product. Remember, you're supposed to be social on social media.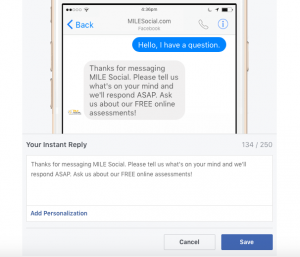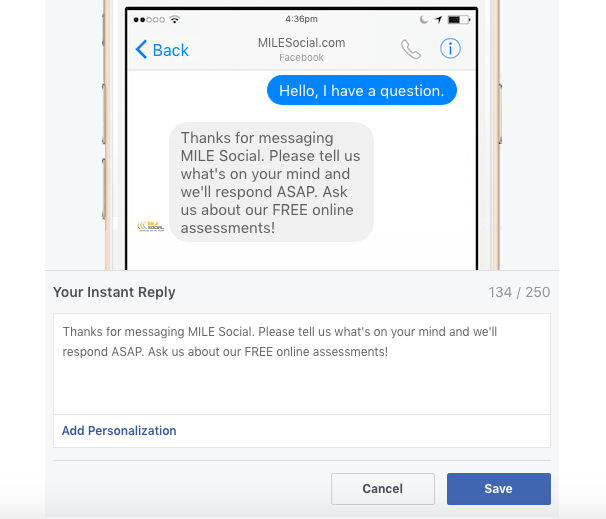 Does all this sound good to you but need help setting up your Business Page? MILE Social can help! Contact us (or message us on Facebook) for a free consultation.